We want you to experience the difference our facility has to offer from the moment you walk through the door. From our light-filled day areas to our beautiful outdoor courtyard, we want you and your loved ones to feel comfortable and safe when staying with us. When the goal is to return home, the patient's prior level of function is a key element our therapy services and nursing staff strive to obtain in order to ensure a safe transition from our care back to home.
All the meals, activities, and facilities are provided at Lakewood for the comfort and well-being of the residents.







Start Your Career at Lakewood Health and Rehab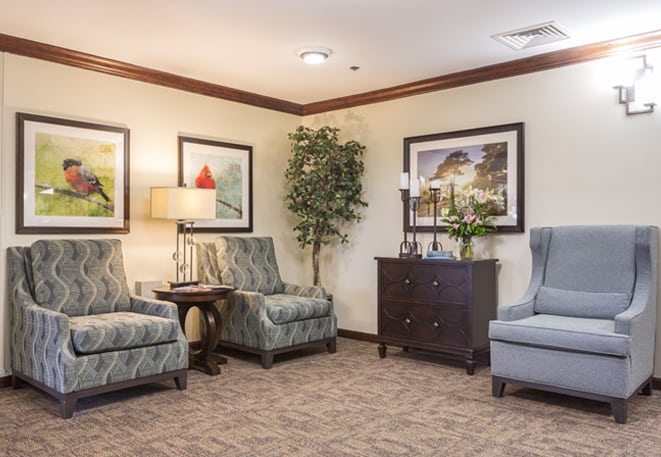 For more information or questions check out our FAQ section or please call us & schedule a tour.
Wonderful, caring staff. My sister was treated with kindness, respect, and compassion. Our family was very involved in her daily care. It was evident the staff were trying to make a sad situation bearable for her and our family.
I'm very pleased with the care, and compassion a dear friend of mine is receiving during her stay here. The staff is wonderful, and caring!

The staff members came by a lot just to make sure we were alright. She had only been staying there for two weeks and she had already made many friends. On this particular day they were getting ready to do bingo.